Lidraughts mobile app
The brand new lidraughts mobile app has just been released!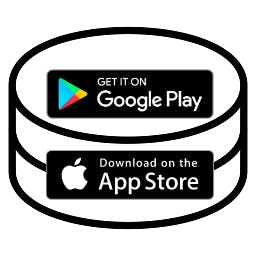 The lidraughts mobile app is now available for download! The android version of the app is available in Google Play, and the version for iOs can be found in the Apple App Store. Free as usual, and open source!
Big thanks to Vincent Velociter, the main developer of the lichess mobile app. Without his open source work as a starting point, there would never have been a lidraughts app as there is today! Of course the full source code of the lidraughts app can also be found on Github.
Features
The mobile app offers most of the features available on the website, and has some features unique to the app as well:
All options for playing games are also available in the app, in all variants and time controls. Challenge users, play against friends, create seeks, play in tournaments, correspondence draughts, play against the computer, etc.
All analysis features are also available: analysis board, board editor, pdn import/export, serverside game evaluation. Studies are available read only, so they can only be edited from the website.
For local computer analysis a native version of Scan 3.1 is bundled with the app, supporting all variants. This is responsible for most of the download size, as Scan needs an 8Mb eval file for each variant. It allows local evaluation on the analysis board, and can be played in offline games
Training puzzles are available online and offline, both standard and Frisian draughts. When you are online and logged in, a batch of puzzles is downloaded, that can be solved when offline (without internet access). As soon as your connection returns the solved puzzles are synced with the server, and new ones are downloaded.
Lidraughts TV
Advanced game search
View profile and rating stats
Chat and personal messaging
All board themes, piece sets, and game settings
Features unique to the app:
Play offline games against Scan, with the same handicap levels as on the website. The playing strength of the higher levels may depend on the speed of your phone.
Solve training puzzles while offline
Play offline games over the board against another human opponent
Draughts clock
Receive push notifications (correspondence games, challenges, personal messages)
Download the app from the store of your choice, and let us know what you think!