Win real money prizes and qualify for the World Championship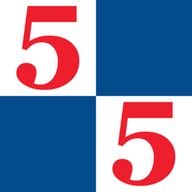 The first tournaments with official prizes are a fact! Stifting WFD (Worldchampionship Frisian Draughts) organizes five Frysk! Tournaments in collaboration with Lidraughts. The tournaments are all about the World Championship Frysk! and World Championship Frysk! Qualifier scheduled for March 7 and 8, 2020 in Franeker. The top three of the first four tournaments qualify for the final (fifth) tournament. The winner of the final tournament immediately qualifies for the World Championship Frysk! on March 8, while the remaining 11 finalists earn a ticket for the World Championship Qualifier on March 7. The official WC information will follow later.
Stifting WFD also made € 200,- prize money available. This amount is divided among the winners of the first four tournaments. Below you can read all information about the five tournaments.