YouTube & Twitch integration on Lidraughts
Live draughts streaming now unlocked for all!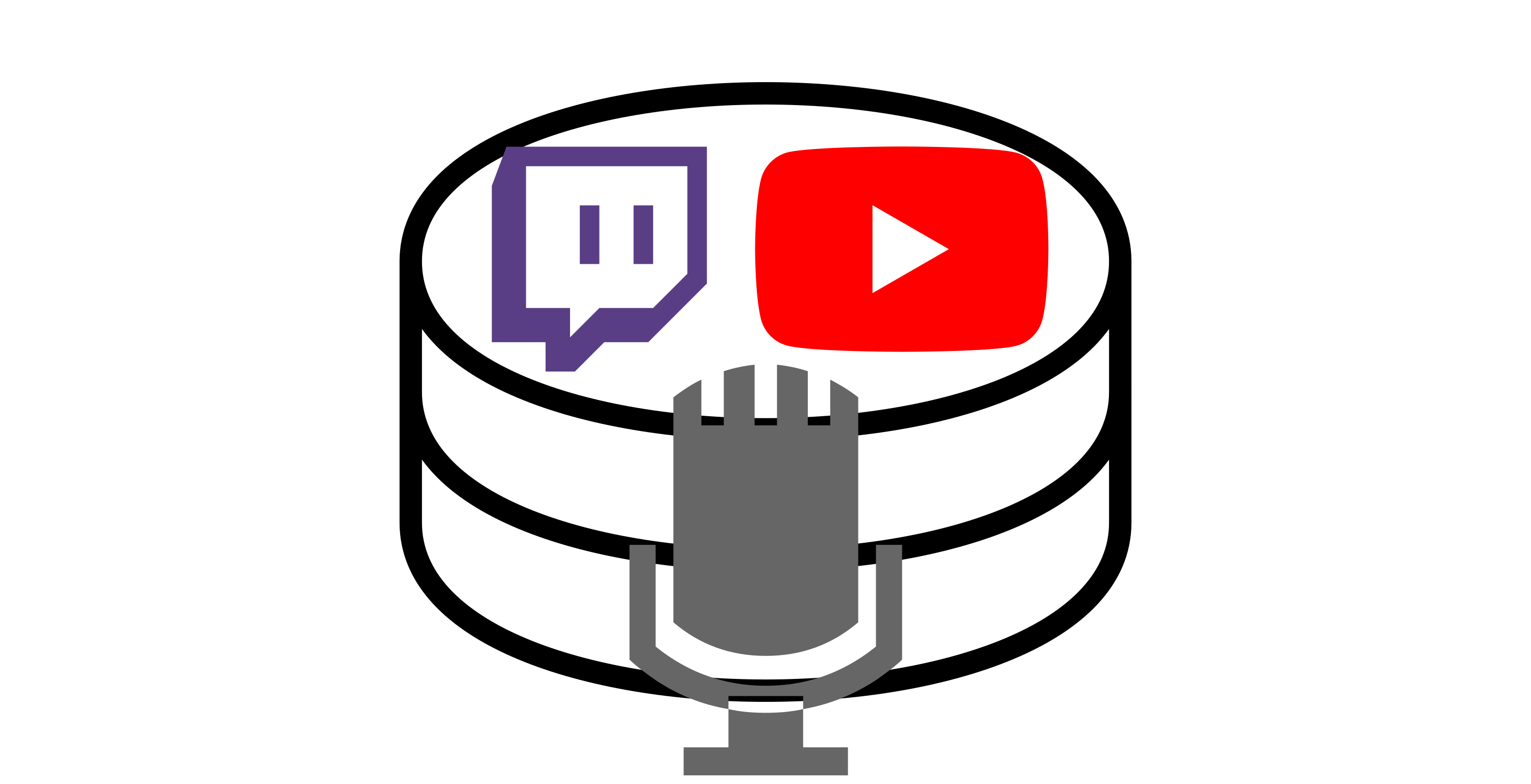 Live draughts streams were still hard to find a couple of years ago, but more and more channels devoted to draughts are now popping up on YouTube & Twitch. You can find live coverage of events, players analysing their games and openings, streamers giving commentary while they play, and so on. To help these streamers find an audience, and to help the audience find the streamers, we have now added Twitch & YouTube integration to Lidraughts! Read on to find out what this feature has to offer, and how you can apply to be listed as a Lidraughts streamer too.
Streamer features
By becoming a Lidraughts streamer, you get your own streamer profile page, where you can explain who you are and what your streams are about. Take a look at the profile of Wouter Sipma for an example. All streamer profiles are shown in the streamers list, sorted by the time they were last seen live. The streamers that are currently live are always listed on top, marked with a blue banner: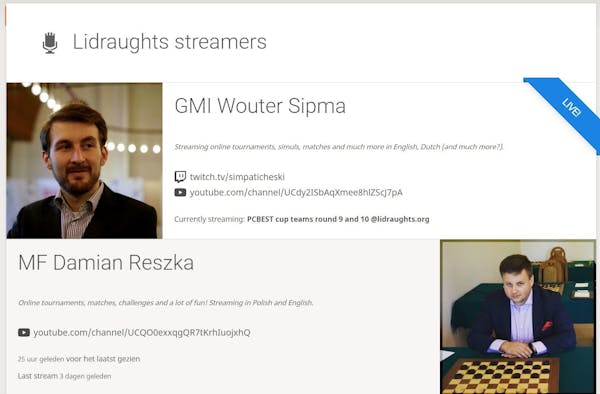 When a streamer is live, a banner is shown at the games he or she plays. The same banner is also visible at studies, simuls and tournament lobbies, when the streamer participates: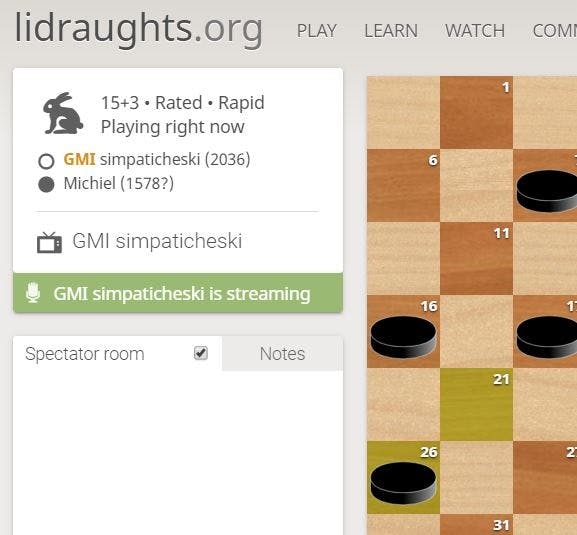 The banner links to the streamer's profile page, that shows an embedded Twitch or YouTube player while the stream is live.
Becoming a Lidraughts streamer
You can create a profile at lidraughts.org/streamer/edit. Once completed your profile will be reviewed by the moderators. When you apply, make sure there is enough content on your channel already, so that we can get an idea what your streams are about. When your profile is approved, it will be added to the streamers list!
From this moment on your stream will be shown as live whenever you start a stream with lidraughts.org in the title. This way you can stream other content too without it showing up on lidraughts, just don't include lidraughts.org in your stream title. If it meets the requirements for frontpage featuring, your stream will also appear on the lidraughts frontpage.
Any questions about applications are best asked by email.
Happy streaming!