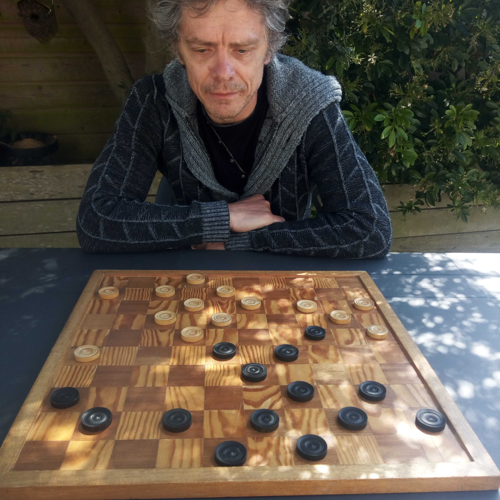 Philippe Jeanneret
[fr] Streaming on simple tournament or team event as PCBEST or France-Italy or some event with beginners (as school meetings)
I stream with OBS Studio that allow to follow simultaneously 4 or 12 games.
Sometimes, I'm alone to comment my games in blitz tournament.
Sometimes we are two with a skype connection. For example PCBEST Cup, I was accompanied by Anthony Alavoine from Dammen II Tilburg
Alone, my comments are those of a good player but not a master. I'm not MF, MI or GMI.

1697
1552
1305?
1502?
-
-
4 wins
1 draw
4 losses
Played 9 Blitz games16977
4 wins
2 draws
4 losses
Played 10 Blitz games17043
1 draw
Played 1 Classical game
Participated in 1 simultaneous exhibition
2 wins
2 losses
Played 4 Blitz games
7 wins
1 draw
3 losses
Played 11 Blitz games170731
Competed in 2 tournaments
13 wins
2 losses
Solved 15 tactical puzzles2189117
3 wins
3 losses
Played 6 Blitz games16762
9 wins
1 draw
6 losses
Played 16 Blitz games167825
Competed in 3 tournaments
6 wins
1 draw
3 losses
Played 10 Blitz games165333
Competed in 2 tournaments
3 wins
1 draw
6 losses
Played 10 Blitz games16209
Competed in 2 tournaments